Book Birthday Shout Out is a weekly meme hosted by
Bewitched Bookworms
created to celebrate authors and the release of their latest novels. For more information,
click here
.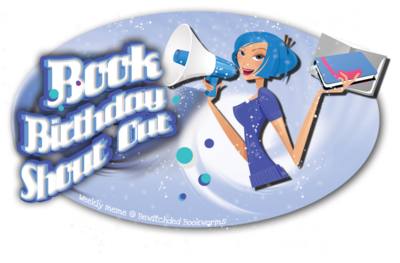 A love that knows no bounds
Abbey knows that Caspian is her destiny. Theirs is a bond that transcends even death. But as Abbey finally learns the full truth about the dark fate that links her to Caspian and ties them both to the town of Sleepy Hollow, she suddenly has some very hard choices to make. Caspian may be the love of her life, but is that love worth dying for?
Beautifully spun, emotionally gripping, and irresistibly romantic,
The Hidden
will leave you breathless.
"Spectacular!
The Hollow
keeps you reading from beginning to end without coming up for air." --
L.J. Smith
, bestselling author of The Vampire Diaries and Night World
- Barnes & Noble
I'm SOOO excited for this finale! This series has followed me through several important moments in my life, making me all the more bias to it. Nevertheless,
The Hollow Series
is a jewel in YA Supernatural fiction! Jessica Verday has penned a wonderful gothic romance that is incredibly fresh and layered. I've not only fallen in love with Caspian and Abbey's romance, but also the lovely details of which Verday embeds in her descriptions of Sleepy Hollow, Abbey's perfuming talent, and the mystery surrounding them! The series in incredibly addictive, and as I said earlier, I'm so excited to finish it off, though sad that it's over! I may even do a little series of posts on this towards the end of this month...watch out for it!
Happy Book Birthday, Jessica Verday, and thanks for an awesome series! Looking forward to your next work!