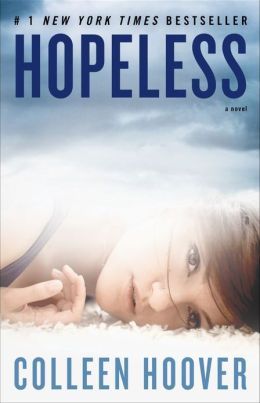 Would you rather know a truth that makes you feel hopeless, or keep believing the lies? Beloved and bestselling author Colleen Hoover returns with the spellbinding story of two young people with devastating pasts who embark on a passionate, intriguing journey to discover the lessons of life, love, trust—and above all, the healing power that only truth can bring. Sky, a senior in high school, meets Dean Holder, a guy with a promiscuous reputation that rivals her own. From their very first encounter, he terrifies and captivates her. Something about him sparks memories of her deeply troubled past, a time she's tried so hard to bury. Though Sky is determined to stay far away from him, his unwavering pursuit and enigmatic smile break down her defenses and the intensity of the bond between them grows. But the mysterious Holder has been keeping secrets of his own, and once they are revealed, Sky is changed forever and her ability to trust may be a casualty of the truth. Only by courageously facing the stark revelations can Sky and Holder hope to heal their emotional scars and find a way to live and love without boundaries. Hopeless is a novel that will leave you breathless, entranced, and remembering your own first love.-Amazon
The only thing you really need to know about
Hopeless
by Colleen Hoover, is that it will snatch out your heart, and leave you with that gutted feeling for days afterward.
Hopeless is about a a girl named Sky who's life is uprooted by the presence of, Dean Holder, a guy who causes unsettling memories of a past long forgotten to rise to the surface. Hopeless contains everything you would want in a romantic YA/NA novel: an outsider protagonist, and a love interest with a questionable past that both draws you in, and makes you wonder for the safety of the protagonist. But Colleen Hoover weaves a story with a hidden depth that will blow you away as you peel back its layers. Hoover tackles a disturbing topic with such sincerity and power that it's impossible not to take it with you. I especially loved that even as I thought I had pegged Sky and Dean's situation, it is startlingly far from what I thought. Sky and Dean are two beautiful characters who endure what young people should never have to endure. Their romance is pulsing, and grows more realistic as the novel progresses.
Bare in mind: Hopeless contains profanity, sexual content, and disturbing scenarios of abuse.

I give Hopeless by Colleen Hoover 4 out of 5 cups of Irish Breakfast.