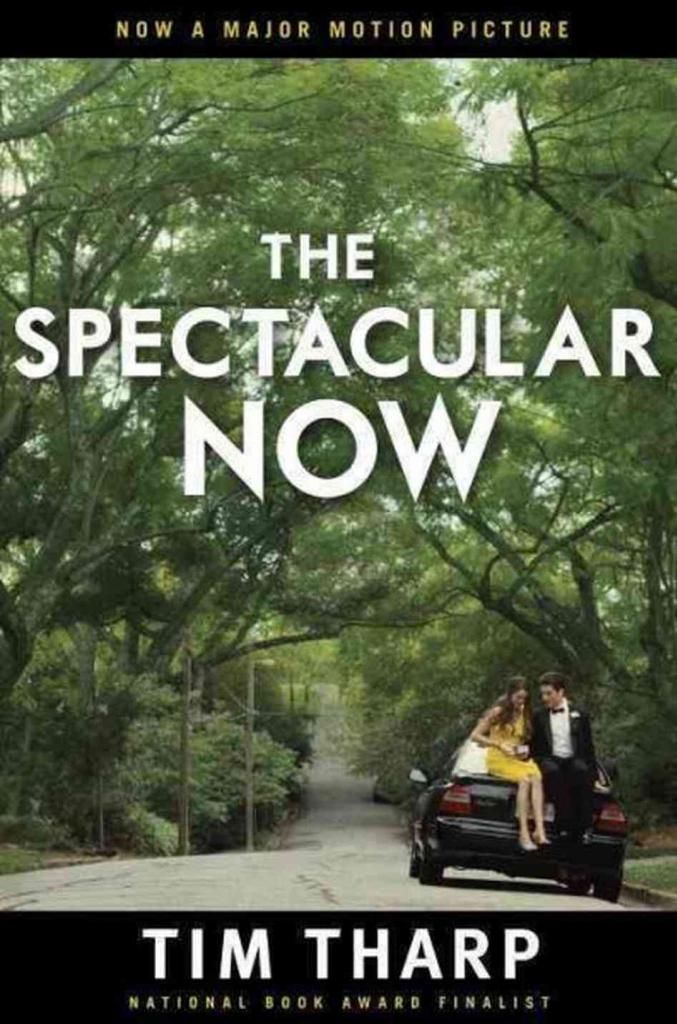 This National Book Award Finalist is now a major motion picture -- one of the most buzzed-about films at Sundance 2013, starring Shailene Woodley and Miles Teller. SUTTER KEELY. HE'S the guy you want at your party. He'll get everyone dancing. He' ll get everyone in your parents' pool. Okay, so he's not exactly a shining academic star. He has no plans for college and will probably end up folding men's shirts for a living. But there are plenty of ladies in town, and with the help of Dean Martin and Seagram's V.O., life's pretty fabuloso, actually. Until the morning he wakes up on a random front lawn, and he meets Aimee. Aimee's clueless. Aimee is a social disaster. Aimee needs help, and it's up to the Sutterman to show Aimee a splendiferous time and then let her go forth and prosper. But Aimee's not like other girls, and before long he's in way over his head. For the first time in his life, he has the power to make a difference in someone else's life—or ruin it forever.
-Amazon
Thoroughly jazzed by its title,
The Spectacular Now
promised to be a good, old fashioned coming of age novel about a guy trying to find his way, all the while helping a girl discover her own way. I came away from this feeling a little mixed about it.
Tim Tharp has woven an effervescent character with Sutter (I love his name!). His POV is hilarious, clever and at odd times, insightful. From the first page his voice is clear and strong like a wind blowing right into your face during the Fall. Cue Aimee (In love with this spelling), the young woman who has charmed her way into his life with her kindness and selfless disposition. I enjoyed observing Aimee and Sutter together, watching as she opens his mind with her highly ambitious dreams. She carries a hope that infiltrates Sutter's clever wit, and often cynical view towards the people around him.
Sutter's journey is, at it's core, heartbreaking as he masks his feelings of being unwanted with long, intense bouts with alcohol, and gilded optimism that more often keeps him complacent rather than steadily moving forward into the future. Aimee's backstory cracked my heart all the more as I wondered how many young women have had their spirits broken by neglectful abuse.
Tim Tharp is an excellent writer, crafting authentic characters, each layered with strong personalities of their own. His writing does not condescend to his audience as, unfortunately, some other YA novels tend to do, and I think that's what makes The Spectacular Now a bit of a timeless novel. It felt like many coming of age movies released in the 80s, or even a rated-R version of Boy Meets World (Who doesn't love this show?). But I found myself a bit disappointed with the novel. I kept waiting for a subtle moral to come blazing through by the end. Perhaps this is the beauty of Tharp's novel, that it shows Sutter's journey gone wrong and leaves it to you to make meaning for yourself. Maybe it truly is just a novel about a year in the life of Sutter Keely. If so, I give Tim Tharp loads of props, but I wished it were a bit more hopeful. The closing scene, particularly, left me unsettled.
I also held a pet peeve with the amount of times Christianity is mocked in this novel, and wished that these additions were lessened a little.
Bare in Mind: The Spectacular Now contains profanity (tons of it), cynical commentary towards religion, and copious amounts of alcohol.
The Spectacular Now by Tim Tharp has a lot of heart, and even loads of underline-able passages to ponder on, but I wanted a little more out of it. That being said, I don't discourage you from picking it up. I'm sure the name alone draws you...I see you trying to figure out how you'll buy it :-).

I give The Spectacular Now by Tim Tharp 3 out of 5 cups of something that won't put a little hair on your chest.
Film Review
I was actually turned on to the book after having watched The Spectacular Now Trailer. Once I find out a film is a novel adaptation, I usually try, or at least endeavor, to read the novel first, and this was one of those projects. But this will be the only time I'll ever say that I found the film to be better than the novel!
Miles Teller basically became Sutter Keely. I couldn't picture a better actor for the role. I couldn't keep my eyes off of him, and what oddball line he'd come up with next. He also captured Sutter's soft center that hardly ever shows itself. Aimee, played by the lovely Shailene Woodley, was the first thing I've watched of hers since discovering that she is playing, pretty much, every influential YA character in the last few years (Tris in Divergent, and Hazel Grace in The Fault In Our Stars). Being in love with The Fault In Our Stars, my skepticism, though unwarranted rose, as Hazel is pretty close to most of our hearts. But I was, and wasn't surprised. Shailene was spot on with her portrayal of Aimee, and unlike a lot of young actors now a days, she shows a real future in witty, smart, awesome movies.
I think everyone should go see it. It's filled with all of the wonderful moments of high school, without any of them feeling cliche. It also offers tons more hope than the novel does, unfortunately.
Bare in Mind: The Spectacular Now contains profanity, drug use, alcohol use, sexual content, and slight violence.