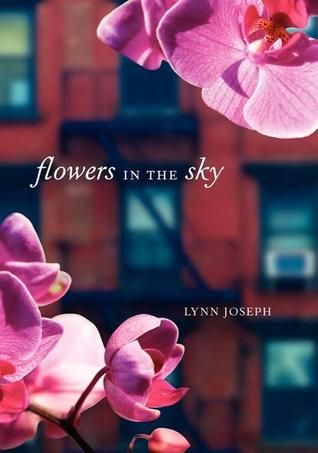 Just about everyone from my country, República Dominicana, dreams of moving to New York City, except for me. On the flight to New York, my first time on a plane, my first time away from Mami, I was finally free to cry. But nothing came out. I watched as the green mountains of my beloved island slipped away far below.
Fifteen-year-old Nina Perez is faced with a future she never expected. She must leave her Garden of Eden, her lush island home in Samana, Dominican Republic, when she's sent by her mother to live with her brother, Darrio, in New York, to seek out a better life. As Nina searches for some glimpse of familiarity amid the urban and jarring world of Washington Heights, she learns to uncover her own strength and independence. She finds a way to grow, just like the orchids that blossom on her fire escape. And as she is confronted by ugly secrets about her brother's business, she comes to understand the realities of life in this new place. But then she meets him—that tall, green-eyed boy—one that she can't erase from her thoughts, who just might help her learn to see beauty in spite of tragedy. From the acclaimed author of the color of my words comes a powerful story of a girl who must make her way in a new world and find her place within it.
- Amazon
I passed by this beautiful cover so many times that I just couldn't help delving into this classic coming of age story.
Flowers In The Sky
by Lynn Joseph is a novel about a fifteen year old girl named Nina who immigrates from the beautiful Dominican Republic, to the bustling and harsh Washington Heights neighborhood in New York City to live with her older brother, Darrio. There, Nina's life becomes awash with new people, and secrets which cause her burgeon in her new environment, and seize this new opportunity she gains.
Firstly, I loved Nina's voice. Lynn Joseph's writing has such a purity and simplicity within it. It felt like drinking a cold glass of water on a sweltering day: refreshing. Nina has childlike wonder about the world around her, and an insightful voice that at once feels fifteen, and I appreciated that she is not trying to appear older than her age. Nina's great passion is gardening, and I loved the wonderful descriptions of her garden back in the Dominican Republic as well, as those she hopes to create in her new home. Flowers seem to personify Nina's own journey, and the dreams she has for her future. Of course, there's only a matter of time before Nina meets a mysterious green eyed guy named Luis, who intrigues her to no end. But even as she is finding her way in this new place, secrets that Darrio keeps locked, literally behind closed doors, threaten their stability.
I loved that Lynn Joseph, through Nina and Darrio, gives life to the experience that many immigrants may have as they embark upon new lives in the United States. To those in their countries, New York is a glittering light gleaming with possibility, but whether they ever actually experience New York as the land of promise is a different story. Darrio's secrets, once revealed, are heartbreaking, and I sympathized with him, and his responsibility towards his sister and mother.
I also thoroughly enjoyed Nina's interactions with Luis. They are both such sweethearts together, and the adventures that they take are so inspiringly New York City. Lynn Joseph does a fabulous job of describing the cityscape. It's wonderful to experience them in written form, through the eyes of a dreamy teenagers. Nina and Luis' relationship is well paced and believable. Luis is nothing that he seems, and a good lesson in how not to stereotype.
Although, I loved this story a great deal, the only challenges I had with this novel were its size and pacing at some points. I simply wanted more (as the little girl in the AT&T commercial would say). I wanted more of Nina's story, her interactions at school with her new friends Carlos and Bunny, with Luis. After the secrets are revealed, I wanted to see how Nina and Darrio dealt with those issues, but the novel seems to rush these moments a bit. On the other side, I also love how the short novel/story seems to offer a vignette of one specific moment in someone's life, elevating it to an almost mythic scale.
Bare In Mind: This novel contains slight profanity and allusions to violence.
Flowers In The Sky is a wonderful summery coming of age story that even with my challenges I recommend because it is very well written, and inspires me to burgeon even in places that give the illusion of barrenness.
I give Flowers In The Sky by Lynn Joseph 3 1/2 out of 5 cups of Cafe con Leche.
P.S.- Here's me trying my own hand at gardening. It should grow up to become Lavender, and I've named her Hermyownee. Read more of my adventures with growing my new baby this summer on my inspiration blog
Forelsket Spark
, if you'd like :-).