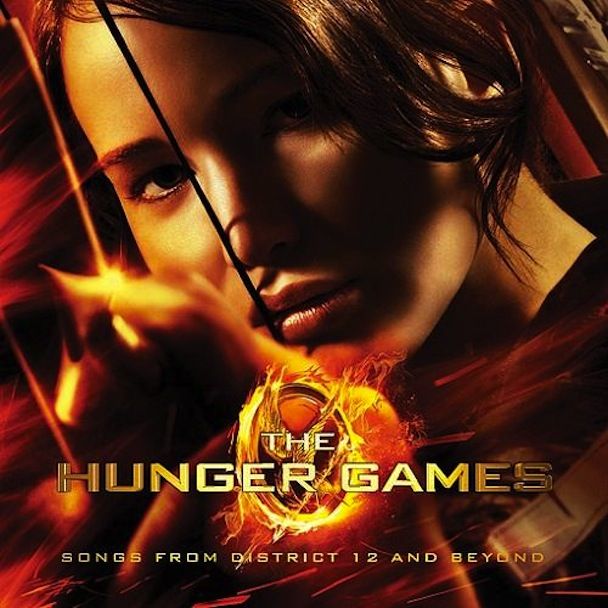 This past weekend was a flurry of Hunger Games madness! Just think, the it's already broken box office records, and I believe its because this is the one series where fans across various fandoms finally agree on one thing: it's greatness.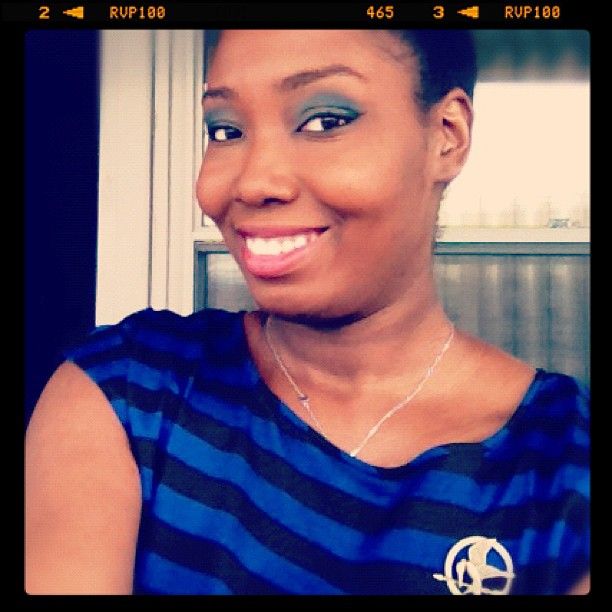 Last Friday, I rocked my own tamed down version of Capitol inspired makeup inspired by the Mockingjay book cover, as well as my very own Mockingjay pin (Purchased at ToysRus for $11.99), met up with my family to check it out.
More after the jump, as to not spoil anyone...
Loves:
Acting: BOOM! I must say that many of the actors blew me away with their performances. I think whenever castings are filled for buzzworthy series' they are always met with a bit of hesitance at first, but in this case, everything was spot on. Jennifer Lawrence especially. During the scenes right before the games begin, I felt tense, my heart pounding as if I were a tribute, and to watch her literally trembling a bit made me very proud! Amandla Stenberg as Rue...adorable and flawless. Liam Hemsworth (in what scenes he was in) and Josh Hutcherson, are Gale and Peeta. Period. When I first saw Elizabeth Banks as Effie Trinket, I knew we had a winner, she was fabulous! Lenny Kravitz as Cinna first surprised me because I never would have pictured him for the role, but he proved me wrong. He somehow managed to make Cinna even cooler, if that's possible. Stanley Tucci as Cesar...hilarious! So overall, awesome acting from stars and supporting roles.
Settings: The films portrayal of District 12, and the Capitol were totally different from how I pictured it while I read the books. Nevertheless, they blew my mind, and played out as true on screen. District 12 was realistic, rustic, and raw (please excuse my alliteration, :-), like how I would picture the rural south, and yet simplistically beautiful. The Capitol, over the top, almost overwhelming. I loved how it seemed to have Roman Empire influences, which is what I always think of when I envision the Games. The citizens of the Capitol were...it's very hard to explain how they looked...but it was awesome.
Story Adaptation: As films often have a hard time adapting epic novels for the screen, I'll say The Hunger Games delivered the goods. Pretty great adaptation, staying as close to the novel as possible.
Soundtrack/Score: I love the music chosen to accompany this film. It's all acoustic folk, and dreamy with a hint of the overwhelming nature that the games present to the people of Panem. Wonderful artists like The Civil Wars, Taylor Swift (doing something that I believe is quite different for her), and Birdy. (Safe and Sound is one of my favorite songs now!). I'm also looking forward to the release of the score. It suited scenes nicely, without being overly flowery or dramatic.
Things I thought were Meh:
Parts from the novel that weren't included: The complete story of the Mockingjay pin, The tension filled ending between Peeta and Katniss, Katniss' indepth relationship with Rue...those are all that I can remember right now. Of course they touched on Katniss and Rue's close relationship but it was a bit rushed. The film was still awesome without these moments, but I wish that they would've left them as is. Especially regarding the story surrounding the Mockingjay pin, as it is heavily spoken of as the series progresses.
The Arena: I don't know about your envsioning of the arena, but I always thought that it looked completely like the woods, sky and all. And in the film, the sky has clearly marked, kind of, technological lines that would seem to give away the fact that there is a force field around it. That part bugged me a bit, as they discover the force field bit as they go a long in the novel. Either way, this is minimal. Please, someone correct me if I'm wrong.
What did you think of the film?
Overall: I give The Hunger Games Adaptation 5 out of 5 cups of Earl Grey.
Have a great weekend guys!