Kippa Picks is a segment of Novel Days where I highlight Kindle novels that have been Self Published.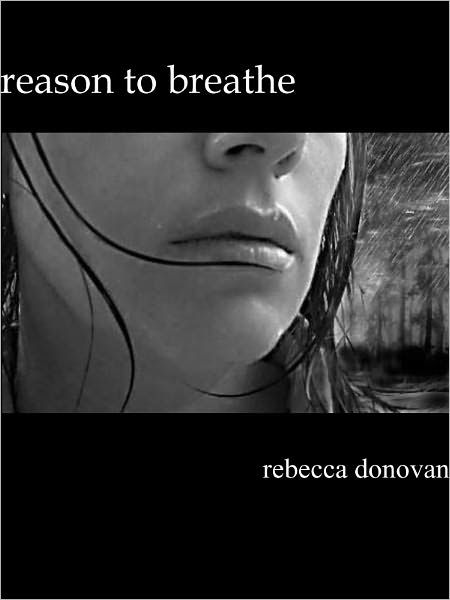 "No one tried to get involved with me, and I kept to myself. This was the place where everything was supposed to be safe and easy. How could Evan Mathews unravel my constant universe in just one day?"
He knows there's something more to the girl sitting in the back of the class the moment he sees her. She's beautiful, intelligent, and athletic – but she slips quietly through the crowded halls, trying not to exist. Determined to get to know the elusive girl, Evan soon discovers…
Emma Thomas is hiding a terrible a secret.
Reason to Breathe is an electrifying page turner from start to finish, a unique tale of life-changing love, unspeakable cruelty, and one girl's fragile grasp of hope.
-Barnes & Noble
"In the uneven balance of my life, I experienced love and loss, more loss than I thought I could handle. But the love was unexpected. I almost missed out on it, too afraid and uncertain to give it a chance."
-Rebecca Donovan, Reason to Breathe
To start off my first
Kippa Pick
with a bang, I thought I'd review a novel that still has my jaw scraping the ground.
Reason to Breathe
is the story of Emma (Emily) Thomas who's guarding a secret that could destroy her, and Evan Matthews the guy who takes notice when all she wants to do is fade away.
I found the synopsis of this novel compelling, but I had no idea the impact it would have on me. I cannot praise
Rebecca
Donovan
more for being courageous enough to take on the unsettling subject of abuse with gusto. At first I found her portrayal a bit extreme, but as the novel progressed I couldn't help but admire her for immediately thrusting us into Emma's world and cutting out the middle man. I found myself wondering at this situation, and how many people have to endure this type of home life everyday that go unnoticed.
Donovan
's portrayal is haunting, timely, and needed.
Emma Thomas is a young woman who is trying her best to survive. She is a 4.0 student, and a champion athlete, but in the midst of this she does not welcome connections with most people save her best friend, Sara McKinley. Emma believes she is fine living life numb to feeling until she meets Evan who causes her to wake from her trial induced slumber. I thoroughly enjoyed watching her metamorphosis into the woman she becomes by the end of the novel. I cheered with her in every victory, mourned every heartbreak, and raged against her with every denial.
Evan Matthews
. I smile as I type out his name because he represents the one guy that can always get beneath our skin. He is one of the most refreshing portrayals of a love interest that I've read in a while. He's humorous, sarcastically witty, and able to match Emma play for play. Most importantly, he is unwilling to back down from Emma no matter how many obstacles she tries to throw into the mix. To read this novel is to experience and process of a relationship. I applaud
Donovan
for portraying a mutual attraction from the start, but allowing Emma and Evan to go through the natural process of growing together as friends first. It's so refreshing to experience a relationship in a novel that isn't overly flowery, or inconceivable, but as right as breathing.
Donovan
doesn't spare Evan and Emma from the challenges that are natural of any relationship, Emma's family life adding to the challenge. In the midst of everything, Evan becomes one of the facets of this novel that filled it with hope. I soaked in every single moment of theirs and appreciated each encounter!
Emma's best friend, Sara also shone a light that Emma's character so needed. Sara's fiesty, fun, and protective as a sister. I loved how she always pushed Emma to experience life and relax a little bit! Their relationship battles the storm but emerges victoriously.
At times the plot seemed to jump around a lot. There are some scenes that the characters speak of that never actually end up in the novel, but
Donovan
is kind to us, and includes them on her website as
outtakes
.
As I write this, I'm still shaking my head about it. The ending.
That ending!
It's so profound and haunting, yet carries a promise of hope. I get the feeling that this story is not finished, and I wouldn't be surprised if we see a sequel in the future.
I can't recommend this novel enough! Kindle/E Book Readers, pick this one up! You will laugh, cry, and be flipped inside out by the time the journey is finished. Not to mention it's awesome value of $4.99! If you purchase from
Barnes & Noble Nook
or
Amazon Kindle
you also get the opportunity to lend it out to other friends!
I give
Reason to Breathe
5 out of 5 cups of Earl Grey. Who am I fooling? I give it the whole pot!