Book Birthday Shout Out is a weekly meme hosted by
Bewitched Bookworms
created to celebrate authors and the release of their latest novels. For more information,
click here
.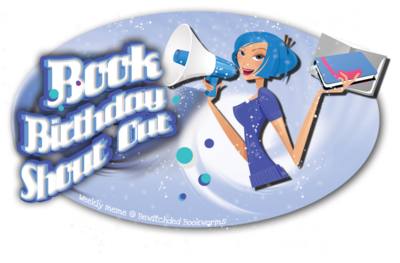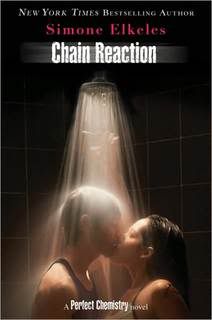 Luis Fuentes is a good boy who doesn't live with the angst that his big brothers, Alex and Carlos, have always lived with. Luis is smart, funny, and has big dreams of becoming an astronaut. But when he falls for the wrong girl, Luis enters a dark world he's never known, and just when he thinks he's got life all figured out, learns some disturbing news about his family that destroys his positive outlook on life. Will that Fuentes bad boy streak come out with a vengeance and lure Luis to live on the edge like his new girlfriend and his own father?
Continuing all the steamy romance of the first two books, New York Times and USA Today bestselling author Simone Elkeles gives fans one more satisfying taste of the irresistible Fuentes boys.
-Barnes & Noble


This is my first time hearing of the 'Perfect Chemistry' novels, and it figures that it would have to be the third one. Where have I been? Nevertheless, the novels' synopsis seems intricately layered, with balances of pain and happiness experienced throughout life. It pulled me in, immediately, and the more I read what it's about, the more I'm intrigued with how Luis will overcome the shadows that seem to overtake his life.

I love reading novels that celebrate various ethnic cultures, and it's lovely to see novels like these showcased amidst YA Romance. After reading a few reviews of Elkeles' other novels Perfect Chemistry, and Rules of Attraction, I can't wait to trek backwards and read those as well!

Get a load of this cover...quite steamy!

Happy Book Birthday, Simone Elkeles, and thank you very much for writing this wonderful novel!

Have any of you read the "Perfect Chemistry" novels? What are your thoughts?