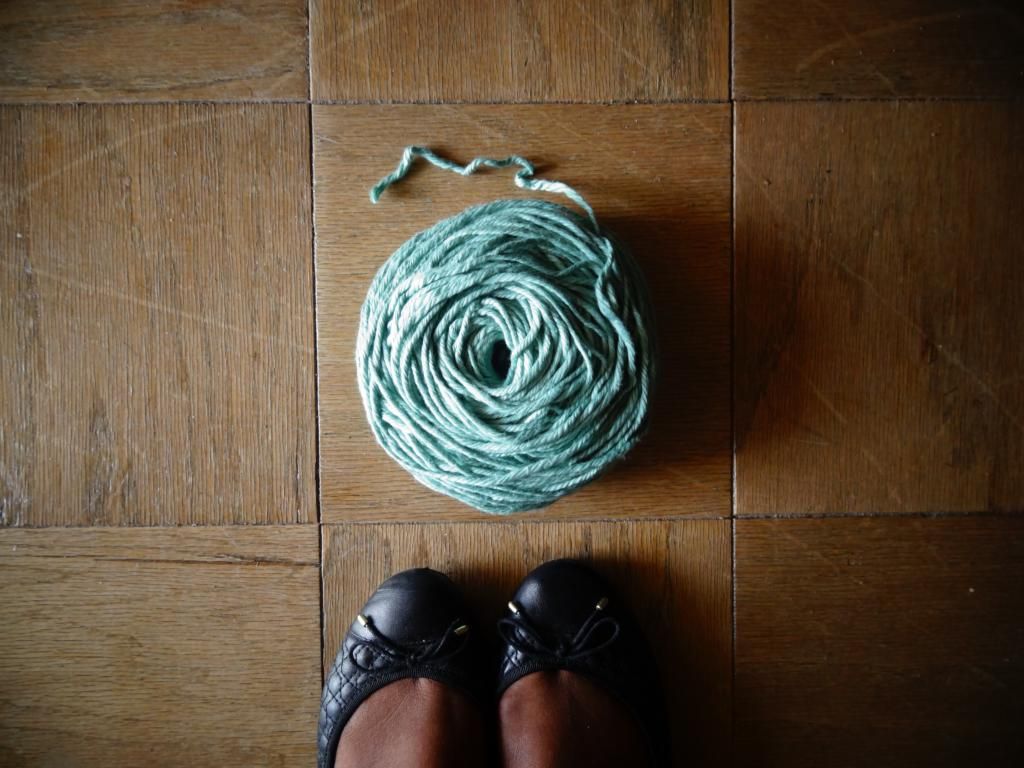 Dear Blue,
I never imagined that I would become an actual, full-fledged knitter. Someone who luxuriated in the feeling of soft mohair between my fingers. Or found air tinged with chestnut wood and fibers calming (Lionbrand's Eau de Parfum). I always thought it would feel like math (or sewing, which seems to me like a florid algebraic equation with an apparatus that could possibly hurt you). But every year, I try to challenge myself to do at least one thing that scares me or seems a bit daunting. Last year it was a
Photo a Day project
(which, give and take a few days, I actually accomplished). But around the time Catching Fire released (because I can't pass up another moment to be annoyingly enthusiastic about anything Hunger Games. Is there a patch or something...?) I discovered a gorgeous woven cowl shawl that Katniss wears to brave the District 12 winter, and I knew then that this was going to be the thing that got me knitting. I wouldn't believe it if it hadn't happened to me so many times, but sometimes you never know that you want to do something until the sum of all its parts smacks you right in the face.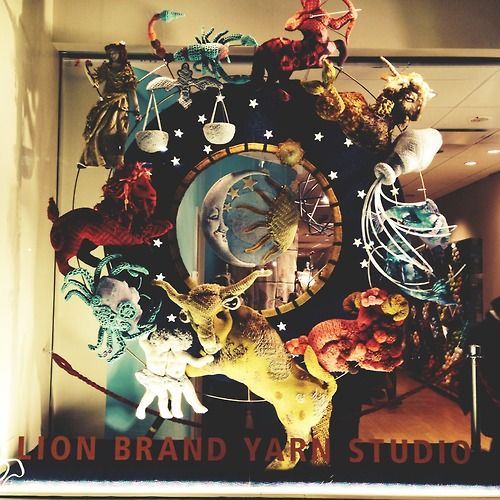 From there, I decided to take a trip to
Lionbrand Studio
, a boutique that's small enough to feel suburban . yet large enough for me to lose myself in songs on my iPod as I oooh and ahh all the various colors of yarn. There are fibers dyed so vibrantly that it's quite possible that to recreate Celeste blue, for instance, they simply held a skein up to the sky to let the rain do all the dying. After seeking help from the lovely knitting community on Tumblr, I picked up a pair of sized 10 needles and a buttery yellow skein of worsted weight yarn from Michaels to knit my first stitches. To prime myself, I knit a
Starbucks Coz
y complete with cables(Though I still have yet to make one for myself what with everyone I know wanting one). I made a hat for my
Dad's birthday
thanks to a beautiful
Knit Kit
by Wool and the Gang, and after that, I finally practiced the beautiful Herringbone Stitch so that I could begin the cowl.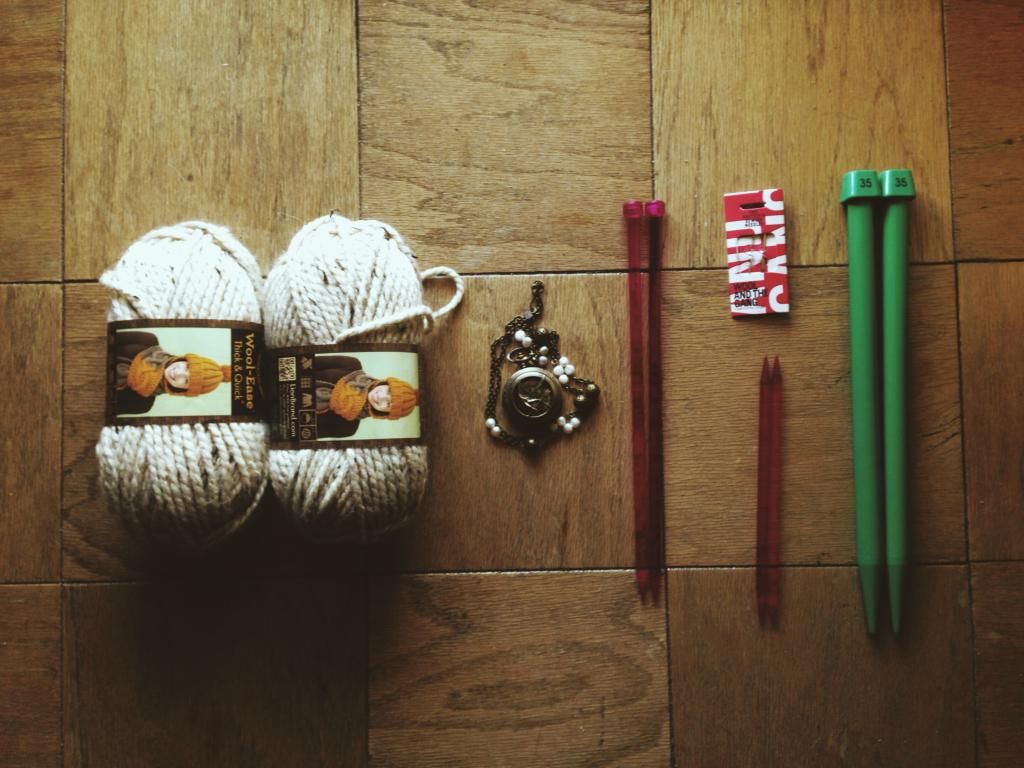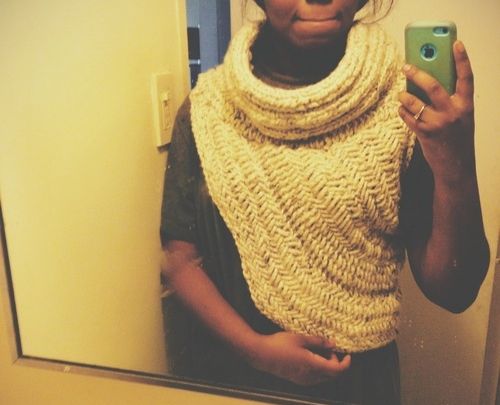 I assumed that it would take me quite a while to wrap my mind around the intricate steps of knitting this cowl. This was my first fairly large project. Cozies and headbands were one thing, but something to wrap around the human form is quite another dirigible to navigate. That being said, it only took me around two to three weeks to complete!
Two to three weeks!
You can't imagine how thrilled, stupefied, and fangirly I was to have actually succeeded in this project a mere few months after my
initial pondering
of whether it was even feasible. Once the leaves start changing, I'll have a better, more up to date, photo of it!
Since then I've contemplated a collection of scarves inspired by books and bookish people I adore (they are a labor of love). I've knitted adorable
hexipuffs
stuffed with dried lavender with hopes to have a
Beekeeper's Quilt
sometime next year, God willing, and I aim to start knitting a comfy vest by
Emma Robertson
as my next human sized challenge.
Knitting carries miniature profundities for me. Katniss aside, I wanted to wean myself off of instant gratification. I wanted to learn patience, perseverance, and experience something full on. What better way to learn than to take on something that requires time and effort? Knitting has also become a true showing that I can do all things through Christ Who strengthens me. Every time I become down on myself about what I think can't do, God always proves me wrong (You'd think my UK adventure would be enough, right?). I'm enjoying creating these comfy-as-oatmeal-in-Autumn pieces with my own hands.
What about you?
Are you starting something daunting? Please jump in! It's impossible to regret it.
If that something you're contemplating induces enough emotion to challenge you, then that means you've met your soul-project. So jump in!
I can't wait to hear all about it!
If you'd like to follow my more daily knitting loves, projects, and reblogs, please visit
Twining Necklaces
!
Tabi no Tame (or 'For the Journey' in Japanese),
Britta