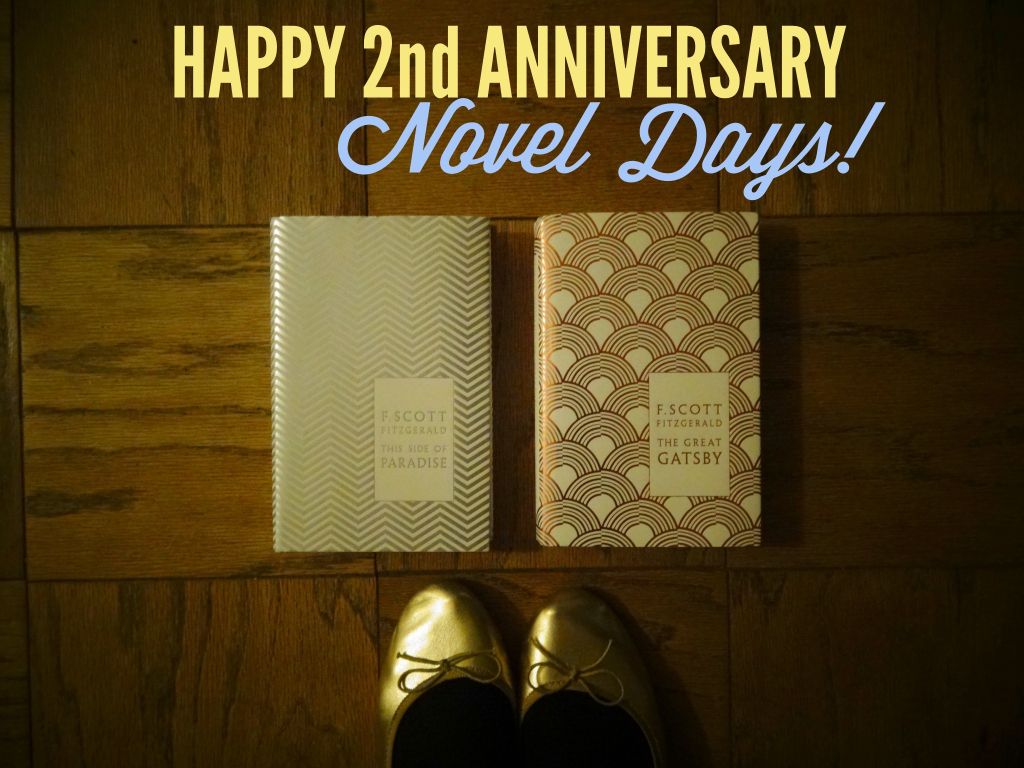 Two glorious years spent celebrating my love of books with all of you wonderful readers! It still feels like I've only decided to jump into book blogging mere weeks ago.
This year seemed a learning experience in time management. Having a full time job, writing a novel, and having various other things pop up on a daily basis made blogging at the volume that I wanted to a bit of a challenge. I also feel like I've been in a bit of a book slump this year. I've been buying books like crazy, but haven't been as moved by some of them as I thought I would. When I'm not over the moon for a book, I find it a bit challenging to review them.
Even with these challenges, I've still had a good experience. This year, bestselling author of The Rules of Civility, Amor Towles, gifted me his fabulous novella, Eve In Hollywood. I've watched one of my favorite YA/NA authors, Rebecca Donovan make a splash in the literary world, and have her dreams come true; inspiration to any fellow writer. I've discovered that I can finish a classic, and actually love it!
Here are a few things I'd like to tackle this year on Novel Days:
Review Books That Didn't Wow Me: Going back over my posts, I realize that I have loads of reviews for books for 4 cups or more. I can see how this would make me seem more like someone who would rather rate a book glimmeringly, than jump out there with the truth. This year, I'd like to post more novels that perhaps didn't affect me as much.
Book Events: Living in New York City, there are a plethora of events on any given week to get into. I recently went to one called Recovering The Classics at Housing Works Bookshot (which I will blog about soon) that I had loads of fun attending. I would love to haunt Barnes &Noble' on days my favorite authors will be there, and track them down online so that I can bring you guys the best of all things bookish going on in the city. BEA is the top on my list this year. I HAVE to get into that in 2014, Godwilling.
Eccentric Bookish Posts: I've been so privileged to have a host of blogging styles and ideas to be inspired by. I love when a blogger can deviate a bit from review and top ten posts to come up with something unique, and this year, I would like to spend some time brainstorming creative posts about books that will make Novel Days feel more alive.
Book Peeps: I listed this one for my last anniversary, but it still stands, I have too few book blogger friends, and I would LOVE to make more. I love the sense of community that Book Blogging brings, and I want to be a part of it. Nothing warmed my heart more than to see some of my favorite bloggers tweeting about their meet ups. I wish it were possible to host a NY meet up, but that seems a bit of a daunting endeavor.
I really wanted to thank all of you who stuck with me on my journey through Novel Days. I really appreciate you. I love knowing that you enjoy my posts, and hope to write things that you will enjoy in the future! Because I love you so much, I wanted to host an ANNIVERSARY GIVEAWAY.
Last year, I fell in love with Gayle Forman's
JUST ONE DAY
, and with it being one of my highly anticipated books for Fall, I wanted to giveaway
JUST ONE YEAR
, so that we can all swoon about Willem together!
One of you will win your choice of formats (Kindle/Hardcover)
RULES
OPEN INTERNATIONALLY
1. You must comment on this post.
2. Tweet about this giveaway.
a Rafflecopter giveaway
You have until
October 1st, 2013
to get all of your entries in, as this novel releases on October 15th!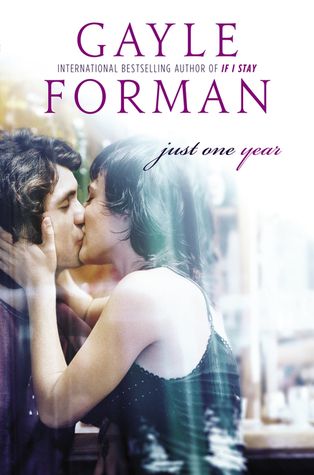 After spending an amazing day and night together in Paris, Just One Year is Willem's story, picking up where Just One Day ended. His story of their year of quiet longing and near misses is a perfect counterpoint to Allyson's own as Willem undergoes a transformative journey, questioning his path, finding love, and ultimately, redefining himself.
-Goodreads
ENJOY!