The Bronte sisters are forces within English Literature. Sparks which, until a few years ago, I hadn't experienced. They are writers that I, admittedly, had been running away from. When High School curriculums seek to jam classic authors down your throat, it's the last thing you want to see for a very long time. And then, I found myself in Grad School searching for a novel to critique for one of my dissertations. Desperation, combined with Welsh cozy grasslands, fog, and clouds so swollen you can reach up and drown, Wuthering Heights felt right.
Wuthering Heights by Emily Bronte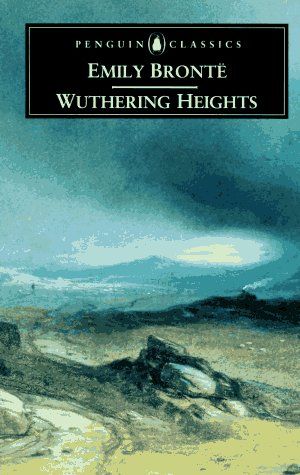 Emily Brontë's only novel, Wuthering Heights remains one of literature's most disturbing explorations into the dark side of romantic passion. Heathcliff and Cathy believe they're destined to love each other forever, but when cruelty and snobbery separate them, their untamed emotions literally consume them. Set amid the wild and stormy Yorkshire moors, Wuthering Heights, an unpolished and devastating epic of childhood playmates who grow into soul mates, is widely regarded as the most original tale of thwarted desire and heartbreak in the English language.
-Amazon
Wuthering Heights
is one of those novels that I find I wanted to really enjoy because of its high gothic romantic quality. I remember loving the writing, and the passionate ferocity of it, to have been written by a Victorian woman. I admire Emily Bronte for her courage to write a pretty overwhelming story, but, unfortunately, I couldn't love the story. Or its characters. Heathcliff and Catherine seem doomed from the very start. And I wanted to sympathize with their challenges, but after awhile, I couldn't even root for them. They start off with a palpable love, and it deteriorates into something overly asthmatic and selfish. What kind of true love destroys even the lives of innocent people around them? I also find it a bit disturbing when I hear people say that Heathcliff and Catherine's love for each other is something to be emulated. Run away from this, guys. Run (The relationship, not the novel)! That said, it should be experienced.

I give Wuthering Heights by Emily Bronte 3 out of 5 cups of Earl Grey.
Catherine by April Lindner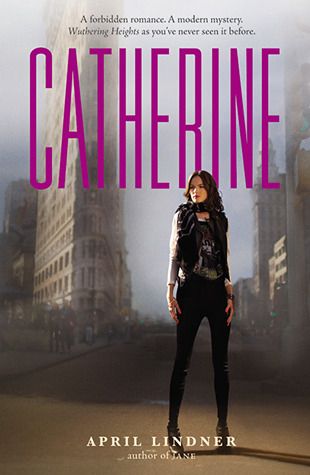 A forbidden romance. A modern mystery. Wuthering Heights as you've never seen it before. Catherine is tired of struggling musicians befriending her just so they can get a gig at her Dad's famous Manhattan club, The Underground. Then she meets mysterious Hence, an unbelievably passionate and talented musician on the brink of success. As their relationship grows, both are swept away in a fiery romance. But when their love is tested by a cruel whim of fate, will pride keep them apart? Chelsea has always believed that her mom died of a sudden illness, until she finds a letter her dad has kept from her for years -- a letter from her mom, Catherine, who didn't die: She disappeared. Driven by unanswered questions, Chelsea sets out to look for her -- starting with the return address on the letter: The Underground. Told in two voices, twenty years apart, Catherine interweaves a timeless forbidden romance with a compelling modern mystery.
-Amazon
It's always very intriguing for me to hear of authors willing to delve into retelling. I was immediately drawn to,
Catherine
, a Young Adult retelling of
Wuthering Heights
. For the most part, I felt it a pretty good retelling. I loved that it was set in the grittiest neighborhood in New York City, and had this awesomely rock and roll feel. I do believe that Heathcliff, renamed Hence in this retelling, would have been a rock star in our time. I thought that Lindner definitely executed Cathy's haunting spirit throughout the novel. The only thing that felt a bit so so, for me, was Chelsea's POV. I found I wasn't as drawn in to her story, as I was Catherine's POV. Truth be told, I liked Catherine and Hence's relationship better than the original. I rooted for them, and enjoyed their journey, and fell heartbroken at the down times.

I give Catherine by April Lindner 3 1/2 out of 5 cups of Earl Grey.
Wuthering Heights Film Adaptation (2011)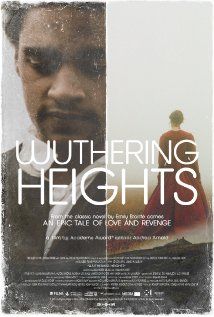 This film adaptation felt like a Sofia Coppola-esque dreamscape, that is told more through atmospheric emotion, than actual dialogue. I recommend this film more to those who read the book, as they will pick up on what's going on quicker than (I believe) one would if you haven't yet read it. The cinematography is gorgeous, what with the wildness of marshland captured. But I hate to say that this movie reminded me why I didn't enjoy the novel. I was, however, drawn to watch to see Kaya Scoledario (the infamous Effy of Skins) star in her first adult role, as well as the fact that they've cast Heathcliff as a man of color (this scored huge points with me, as he is aptly described in the novel). Watch...but prepare to be a bit unsettled. If I had to endure Heathcliff taking his frustration out on poor animals anymore... But if you really loved Wuthering Heights, then you will most likely love this film.

I give Wuthering Heights (2011) 3 out of 5 cups of Earl Grey.
Bare In Mind: These novels/adaptations depict some sensuality and disturbing scenarios.