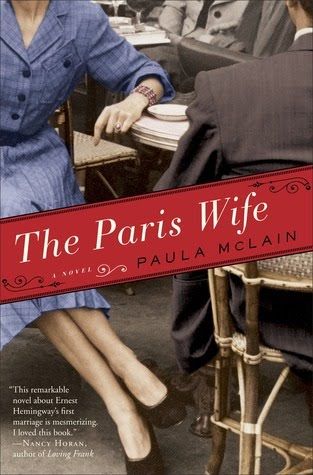 "A beautiful portrait of being in Paris in the glittering 1920s—as a wife and as one's own woman."—Entertainment Weekly A deeply evocative story of ambition and betrayal, The Paris Wife captures the love affair between two unforgettable people: Ernest Hemingway and his wife Hadley. Chicago, 1920: Hadley Richardson is a quiet twenty-eight-year-old who has all but given up on love and happiness—until she meets Ernest Hemingway. Following a whirlwind courtship and wedding, the pair set sail for Paris, where they become the golden couple in a lively and volatile group—the fabled "Lost Generation"—that includes Gertrude Stein, Ezra Pound, and F. Scott Fitzgerald. Though deeply in love, the Hemingway's are ill prepared for the hard-drinking, fast-living, and free-loving life of Jazz Age Paris. As Ernest struggles to find the voice that will earn him a place in history and pours himself into the novel that will become The Sun Also Rises, Hadley strives to hold on to her sense of self as her roles as wife, friend, and muse become more challenging. Eventually they find themselves facing the ultimate crisis of their marriage—a deception that will lead to the unraveling of everything they've fought so hard for. A heartbreaking portrayal of love and torn loyalty, The Paris Wife is all the more poignant because we know that, in the end, Hemingway wrote that he would rather have died than fallen in love with anyone but Hadley.
NEW YORK TIMES BESTSELLER WINNER—BEST HISTORICAL FICTION—
GOODREADS CHOICE AWARDS NAMED ONE OF THE BEST BOOKS OF THE YEAR BY People • Chicago Tribune • NPR • The Philadelphia Inquirer • Kirkus Reviews • The Toronto Sun • BookPage Look for special features inside. Join the Circle for author chats and more.
-Amazon
I walked past
The Paris Wife
by Paula Mclain in Posman Bookshop sometime ago remembering the tremendous praise that this novel has been receiving, and I have to affirm that praise. I absolutely adored this novel. It's filled with a bibliophile's/romantics treasure trove of locations, writing wisdom, and heartbreaking intrigue. This is also the first novel I've read that attempts to capture the lives of classic people in fiction. It's a pretty cool way to catch a glimpse of such legendary artists.
Hadley is a wonderful character to experience, and I found I could really relate to her journey. She is immediately beguiled by the young Ernest Hemingway, whom I must say is so easy to become infatuated with. He is, at first, charismatic and full of life with his overconfidence, and sympathetically bashful attitude towards his writing. But Hadley's seeming simplistic dream of growing old with Hemingway, watching their child grow, and living a happy life is no match for Hemingway's explosive vision for his life. I couldn't help but sympathize for Hemingway's desire to become a brilliant writer, but it seems this becomes gnarled by an obsession of risk-taking and death, along with his need to out-best every person around him.
Paula Mclain is a beautiful writer who pens the semi-biographical life of Hadley and Hemingway thoughtfully and realistically. Hadley's voice is soft and poetic, and sucked me in from the first sentence. I loved that Hadley is slightly out of step with this new set of players that flock towards them in Paris, and the questions that arise such as the pros and cons of being content vs. ambition, and the parts of oneself that are often lost in pursuit of fame. Even as Hadley falls head over heels for Hemingway, she also questions her own purpose in the world outside of him...I admired this, and it's showcasing of the treatment of women who had their own dreams in the 20s. Regarding Hemingway's portrayal, I wasn't very fond of him. Before reading
The Paris Wife,
I didn't really know how to perceive him, as his reputation precedes him, but after reading the novel (as well as
Z: A Novel of Zelda Fitzgerald
), I honestly can't stomach reading his work. I know a lot of Hemingway enthusiasts will frown upon this, and I'm not discrediting his writing, but as a person he seems a bit abominable. I'm sure that Hadley wasn't entirely perfect on her own, but in any account of her that I've read she seemed sweet, and believably naive. His treatment of her is horrible! There were moments where I literally wanted to face-palm him, and ask him why he bothered to get married. That said, I admire Mclain's ability to paint him both abhorrently and also show the internal conflict he seems to face in lieu of his changing perception.
Along with this heartbreaking set, I also enjoyed getting to experience other writers and artists that Hadley and Hemingway associate with in the novel. It's so surreal, but wonderful to experience Paris in the twenties, with all of its excitement and intrigue.
Bare in Mind: The Paris Wife contains slight adult content, profanity, and disturbing scenarios.
The Paris Wife is a beautifully executed novel of Hadley and Hemingway's love and inevitable loss.

I give The Paris Wife by Paula Mclain 5 out of 5 cups of Irish Breakfast.
P.S. I would love to experience this novel as a film!