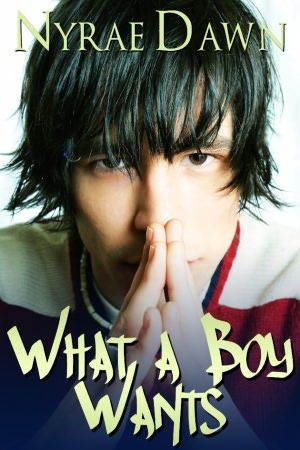 Courtesy of watching his mom's relationships, Sebastian Hawkins knows what girls need to do to get a guy. He has what he considers a PHD in hooking up. When he needs extra cash for a car, Sebastian starts an online venture as The Hook-up Doctor, to anonymously help girls land the guy of their dreams. Of course, his services don't offer a happily-ever-after guarantee. He's seen firsthand getting together never means staying together. And then he falls in love… With the last girl he would expect… Totally not in his game plan. Suddenly, Sebastian finds himself muddled in the game he's always prided himself on. He can't even pick up girls at parties anymore! Why would anyone want to be in love when it turns you into a stuttering, screwed-up, mess with really lame stalker tendencies? Stalking? Totally not his gig. But the Hook-up Doctor won't let himself go down easily. He's always known how to give a girl what she wants and now it's time to figure out what a boy wants… and he definitely plans on getting it.
-Amazon
What A Boy Wants
by Nyrae Dawn was a fun and entertaining read. Sebastian Hawkins (Bastian), is that guy we all knew in high school, who is all swag and ego. The guy that makes you bristle a bit on the inside, bit also tilt your head in consideration because you know you love it. But, being the character masochist I am, I absolutely love when authors turn this kind of guy on his head, and place them in situations that they could've never prepared for.
As What A Boy Wants progresses, we see Bastian fall for his best friend, Aspen, and what a beautiful fall it is. I found I loved his character more and more as the novel progressed, because we see his protective nature for his mother, and his best friends. I loved Bastian's relationship with Aspen, they were wonderful best friends. Aside from all of the 'Hook-Up Doctor' 'cocktastic' banter, he is a lovely guy at heart who learns that there is a bit more to love than merely a formula. Although it was mainly lighthearted, there were moments of heaviness that balanced it all out. Bastian shows his more vulnerable side as the novel progresses, and I couldn't help but melt for him!
Dawn has a talent for creating characters that you want to hang out with, and who remind you of your own friends. I fell in intrigue with Bastian's good friend, Jaden, and I need to know what happens between him and their friend Pris in
What A Boy Needs.
Bare in mind: This novel contains profanity, and sensuality.
What A Boy Wants is a fun novel filled with entertainment, drama, and the ups and downs of being smacked in the face by love.
I give What a Boy Wants by Nyrae Dawn 4 out of 5 cups of Pepsi (Because lets face it, these kids aren't drinking Earl Grey ;-).