I'm happy to be able to take part in my first Banned Books Week!
Have you noticed that the most thought provoking and enlightening books are often banned by governments, schools, or parents? Just thinking about this kind of censorship irritates me, because it takes away our freedom to ponder, to agree or disagree, or to be introduced to something new. I can tell you that there are some books that I think should be more age appropriate regarding books marketed to younger readers, however, I would never go as far as seeking to ban them. As a Christian raised in a conservative household, I cannot thank my parents enough for allowing me to immerse myself in the written word. They never once shielded me from reading (and they're Pastors). Of course, there will always be topics, or stances that we disagree with, but power is not gained by censoring them. The reason I am able to believe and stand the way I do is because I was given the choice to stand of my own free will. Pick up a censored book this week and read it with glee!
Here are some of my favorite Banned Picks:
I consider The Diary of Anne Frank to be one of the most courageous autobiographies of all time. It was one of the first autobiographies I read when I was little, and I like to think it's what really drove my passion to journal, and my passion to write. God really used her, in that she still continued her positive outlook, even while being trapped in the space behind the bookcase. Although the ending seems bleak, her words and her spirit will always be a source of inspiration to readers all over the world.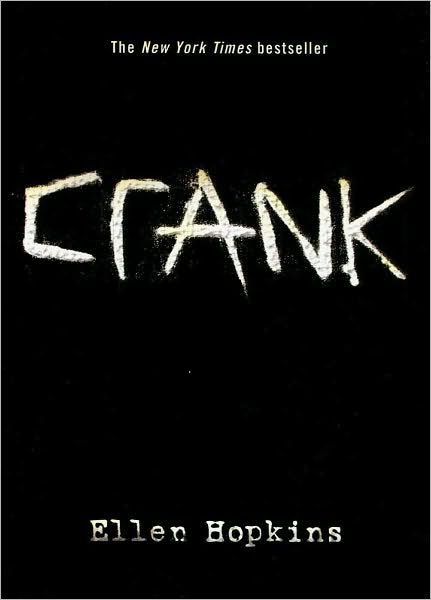 I believe Ellen Hopkins is the most challenged author in the last few years, as her subject matter falls in 'taboo' category. Unfortunately, I've only read the first of the Crank series, but it was such an influential read. More people than ever have experienced the effects of Crystal Meth, and it's worth taking note of, and understand how it can ravage an individual as well as their families. Ellen Hopkins is also known for weaving a fully layered, awesome novel in verse.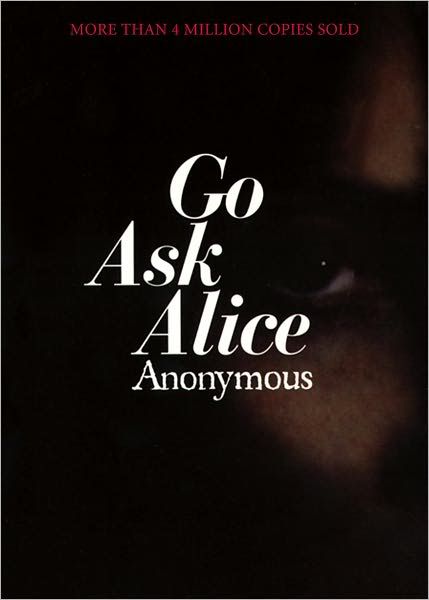 Go Ask Alice is another novel with heavy focuses on drug use and depression. I'll admit that it is tough to take in, but it is no less profound because of it. I tried reading it through when I was little, but I feel I might glean more from it now that I understand the place that it's coming from. My mom gave me her weathered, dog-eared copy from the 70s, so when I was little I felt like I had a little piece of the time. What's most haunting about it is that no one knows whether it is autobiographical or fictional...this adds to its powerful effect on readers. Though it may not be everyone's cup of tea, it's worth reading even once, to understand the lives of what could be countless others who have sought to live up to perfection, and slipped in the process.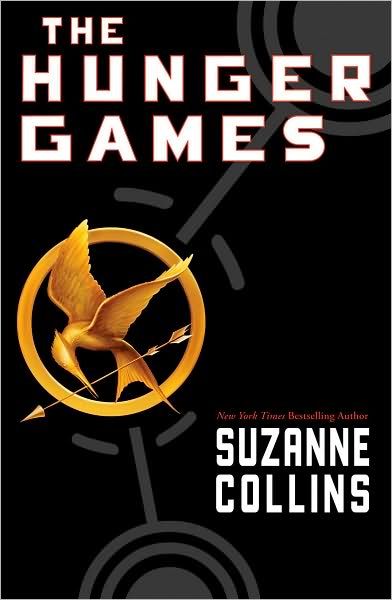 I'm sure you all saw this one coming. What's more awesome in the great YA Dystopia than The Hunger Games? I picked mine up last year during the release of Mockingjay. With multiple recommendations, I knew I had to give it a chance. I couldn't have been more please with this novel! I love that somehow, I can always use this novel as inspiration to stand up against whatever I'm facing. It's also profound how most dystopian novels can be connected to how the world actually is. Suzanne Collins is pretty much a genius for coming up with such an engrossing tale, and a heroine that drives you to continue the journey with her!
This week, I've been catching up on my reading of Delirium by Lauren Oliver. It's the perfect novel to read, as it's a dystopian piece full of awesome banned literature and music!
I had loads of trouble coming up with titles to showcase this week, there are simply too many awesome ones. What are your Banned Book Week picks?