I'm so excited to have been featured during this week's Feature & Follow Blog hop hosted by
Parajunkee
and
Alison Can Read
. I also welcome all of you new followers! This is an awesome opportunity to find out about your fellow book bloggers out there! Please join in, answer the weekly question, add your blog to the linky tool, and discover other bloggers!
This week's question: Have you ever looked at a book's cover and thought, This is going to horrible? But, was instead pleasantly surprised? Show us the cover and tell us about the book.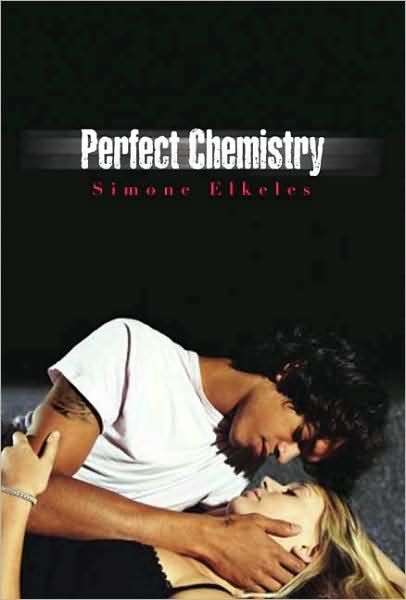 I can't tell you how challenging it was to go through my mental library to find a novel which fits this scenario, as the opposite has happened more than not. However, I thought for a while and the Perfect Chemistry Series came to mind, particularly book one of the same name. Between the cover, and the synopsis, though, I didn't immediately believe that it would be horrible, per say, I did wonder if it would fade into the sea of YA romances out there that tend to focus more on spiciness than creating round characters, or wonderful plot lines. Perfect Chemistry definitely surprised me. It includes everything that I love in a romance, yet, it also discusses stereotyping, race relations, seeing an individual beyond their circumstances, and overcoming the box that an individual cages around themselves. Beautiful, simplistic romance, with an awesome plot, and memorable characters that are sure to surprise you as they did me. I couldn't believe how connected I felt to the Fuentes brothers and their loves after I finished the series!
Thanks again for the feature, guys, and I look forward to checking out all of your blogs (trying to :-).